---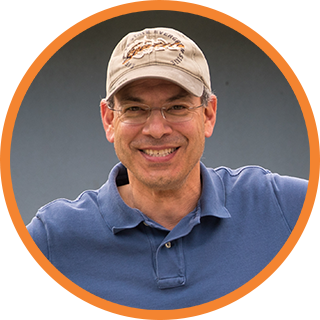 Munir Humayun
Humayun is a professor in the Department of Earth, Ocean, and Atmospheric Science at Florida State University in Tallahassee, Florida, and a researcher at the National High Magnetic Field Laboratory. Although his expertise is meteorites, he's passionate about doing what he can personally and professionally to tackle climate change.
---
When did you first become interested in climate change?
Probably in the 1970s, worrying about the fate of the world. And definitely in the 1980s — as a graduate student — I was exposed to a lot of discussion on climate change. Back then it was a problem for the future. Now, the future has arrived.
How have you adapted your lifestyle in response to climate change?
Improvements to home energy efficiency allow my home to operate at half the energy usage it had prior to the modifications, and about half the electricity other homes in my neighborhood use. Increased energy efficiency allows me to power my home entirely on a solar photovoltaic system. I drive an electric vehicle, and our other car is a hybrid (for longer trips than an EV allows currently). We recycle and compost, as well, to curb our carbon footprint.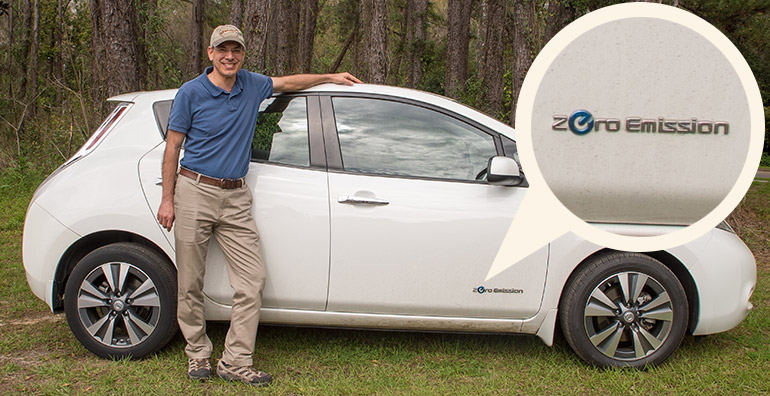 Photo credit: Stephen Bilenky
Are there other ways you are active in fighting climate change?
On scientific and technical matters, I advise a coalition of environmental groups (Tally 100% Together) working to implement the resolution adopted by the Tallahassee City Commission in 2019 to go to 100% renewable energy by 2050. I would like to see the city lead the nation in the energy transition that must happen if we are to avert the worst effects of future climate change. This transition has to be made from the global level to the individual level by the adoption of electric vehicles, biofuels and renewable sources of electricity production. I do my part at each level possible.
I also teach a popular course at Florida State on energy and climate that examines the thorny issues that come along with extracting fossil fuels, including their ultimate disposal. I hope that my students carry that message farther than I can alone.
In what ways does being a scientist affect your personal response to climate change?
Being an Earth scientist provides a front-row view of climate change and a sense of responsibility that I cannot delegate this task to someone else to find a solution. It also provides the tools with which to assess how to make the transition away from our acute dependence on fossil fuels. As a species, we burned our way out of the ice ages by that great invention, fire. In the past century, we have perfected the age-old burning of carbon as a means of powering every facet of society. We've mastered the delivery of fossil fuels from the Earth at a rate limited only by society's capacity for consumption. My task as a scientist is to help the human species kick the carbon-burning habit and to stop kicking the proverbial (climate) can down the road.
---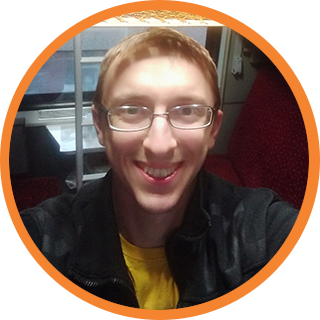 Bence Bernáth
Bernáth is a Ph.D. student in physics at the High Field Magnet Lab in Nijmegen, the Netherlands. A native of Hungary, he does research on free electron laser-based terahertz spectroscopy in high magnetic fields.
---
When did you first become interested in climate change?
Due to my education, I have been aware of the problem since childhood. But the conscious interest came during my time at university.
How have you adapted your lifestyle in response to climate change?
I try to avoid flying. If there is a work-related trip I can't avoid, only then do I use airplanes. For commuting I use a bike; for longer trips I use public transportation. I try to have a lifestyle that does not require a car. I buy local vegetables and fruits and generally avoid buying anything with plastic packaging. I use my clothes until I cannot wear them anymore, and generally avoid wasting money on things I don't really need. As an endurance athlete, I try to be as minimalist as possible: I run in "barefoot shoes" made from recycled materials and attend sponsor- and plastic-free competitions to avoid more rubbish, gadgets and other pointless items.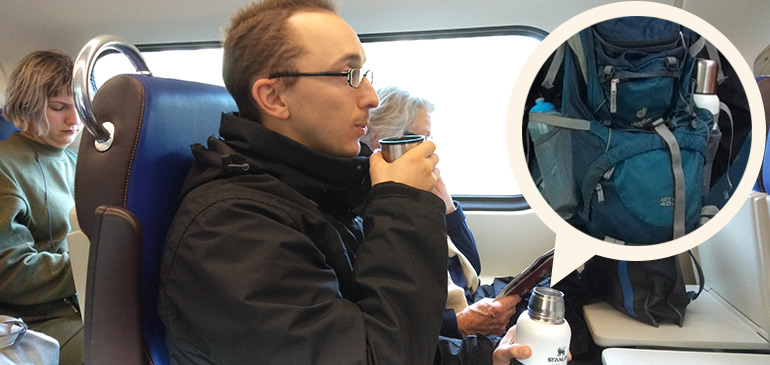 Photo credit: Bence Bernáth
Are there other ways you are active in fighting climate change?
I financially support movements for which the aim is to decrease the human effect on climate. And of course I do not hide my opinion on this.
In what ways does being a scientist affect your personal response to climate change?
I believe that recent climate change has been induced by us. More scientists say that the changing climate is caused by us and only a few oppose this idea. My scientific mind says the following: We have to bet on climate change. If it is a hoax and we act, the worst that happens is we spend a lot of money for cleaner air and less plastic in the ocean. If it is not a hoax, and we do not act, we will be terminated. But if we do act, we save the air, the oceans and ourselves. So it is better to act because there is a measurable advantage for everyone.
---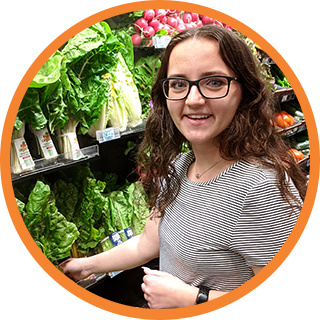 Zeljka Popovic
Popovic is a graduate research assistant at the National High Magnetic Field Laboratory and a student in the Department of Chemistry and Biochemistry at Florida State University. When not working on ion cyclotron resonance experiments and recycling stuff, she advances diversity in science, technology, engineering and math (STEM) as president of Graduate Women in STEM at Florida State.
---
When did you first become interested in climate change?
Funny enough, I really became interested in climate change when I found out that there are people who don't believe in climate change.
How have you adapted your lifestyle in response to climate change?
Since my day-to-day schedule stays pretty busy, I don't necessarily have the time to be on the forefront of climate change reform. So, to "do my part," I have slowly made simple changes in my routine such as: understanding what to recycle and how; using reusable bags when possible; cutting down on meat intake; eating more locally sourced food; and making sure to buy products that are sourced in an environmentally friendly way.
People have this notion that they need to live a plastic-free life completely to make a difference, so they abandon the thought of such a lifestyle because, in today's world, it's nearly impossible to go completely plastic-free. But really, what we need to be doing is making a conscious effort to replace everyday plastics with more sustainable/eco-friendly containers. These small changes play a vital role in combating climate change.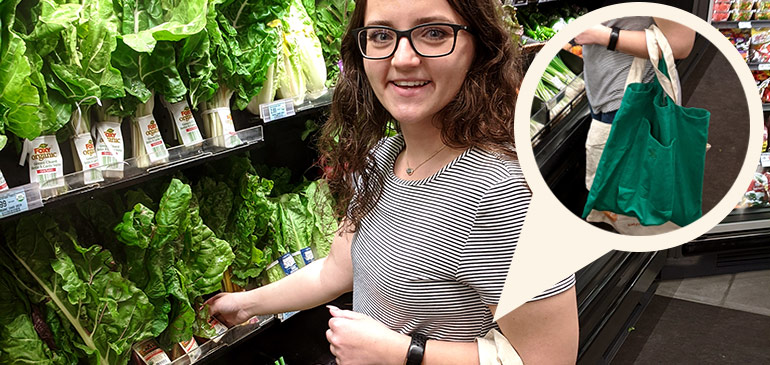 Photo credit: Caroline McNiel
Are there other ways you are active in fighting climate change?
I think a big part of fighting climate change is educating more and more people about the simple changes. I am always making sure to share the simple changes I have made with the people in my life.
In what ways does being a scientist affect your personal response to climate change?
I think being a scientist has taught me how to go about reading various climate change publications and studies in a more critical way than a non-scientist. This makes it easier to decipher facts from statements made with no scientific backing.
---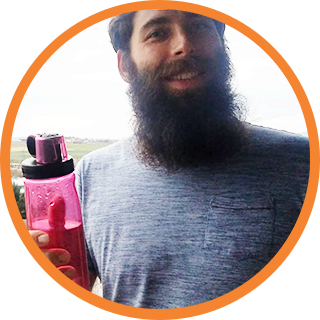 Chris Segal
Segal is a postdoctoral researcher at CERN (the European Organization for Nuclear Research), located in France and Switzerland. Segal did graduate research in mechanical engineering at Florida State University and the National MagLab's Applied Superconductivity Center on niobium-tin based superconductors. At CERN, Segal is applying his expertise to improving superconducting materials for magnets used in particle accelerators.
---
When did you first become interested in climate change?
I first became interested in climate change in elementary school when CFCs (chlorofluorocarbons) were known to be causing problems with the ozone layer. I also remember learning the 3 Rs — reduce, reuse, recycle — early on and taking them to heart. I've tried to always be informed since then by reading, watching documentaries, and keeping up with the news and world events.
How have you adapted your lifestyle in response to climate change?
Eating a plant-based diet is one of the biggest changes I have personally made. Reducing our support of the extremely high-emissions animal agriculture industry is one of the most powerful ways to have a positive impact on climate change. In an effort to reduce factory farming, my wife and I raised a flock of chickens to better understand the process of producing eggs on a small scale. We found it is very easy to raise chickens in Tallahassee and provide eggs for the whole family.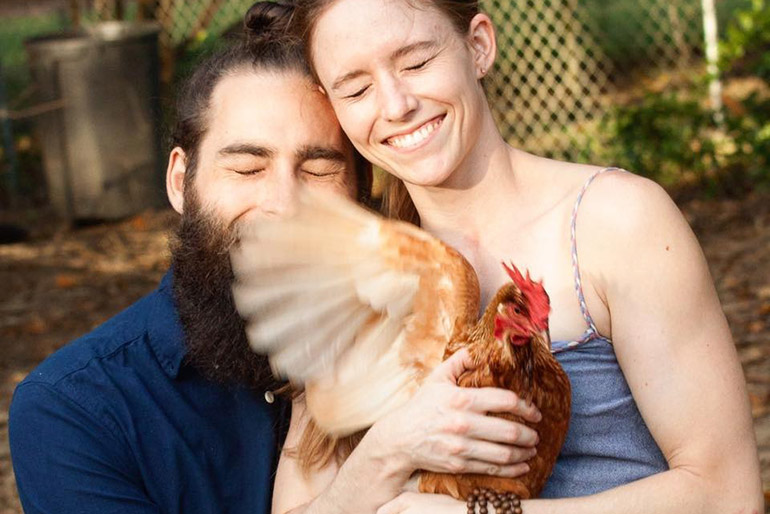 Photo credit: Chris Segal
I also consume less and live more minimally to lessen my impact on the planet. When I do buy something new to me, I always try to find a used item first. When that is not possible, I try to make an informed purchase to support a sustainable industry/company, reduce plastic packaging, or choose a greener material or production process (like hemp over synthetic plastic clothing). I also avoid single-use items like coffee and water cups and bring my own water bottle and mug to seminars, conferences, etc. I have had my Nalgene water bottle since 2008 and that alone has removed the demand for over 10,000 disposable water bottles during that time period. The important thing is to continue learning and make personal changes where you can; do not allow perfect to become the enemy of good!
Are there other ways you have become active in fighting climate change?
Voting and actively engaging in politics (local and federal) is essential for fighting climate change. Our personal decisions do matter, even if they seem ineffective when politicians fail to even acknowledge the problem. We should fight for our future by working to elect people who believe in science and will work for the good of the planet. It is also necessary to become an early adopter of climate-forward technology. To that end I got a loan to install 4,000 watts of solar power on my house, and it definitely got the neighbors talking!
In what ways does being a scientist affect your personal response to climate change?
As a scientist I deeply understand how important it is to let the experts take the lead on these issues. If there are problems with magnet technologies, I expect others to believe magnet engineers when it comes to solving those problems. Similarly, we need to show solidarity and believe climate scientists when they tell us that climate change is real and that ongoing human activity is responsible for it. In that sense, being a scientist made me realize the phrase, "Do you believe in climate change?" should be dismissed in favour of, "Do you understand what climate scientists are telling us?"
Story by Kristen Coyne