Thomas A Painter
Sr. Research Associate
Magnet Science & Technology, Scientific Staff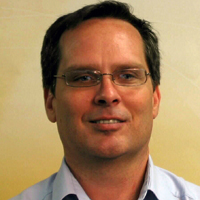 Contact Information
Email
painter@magnet.fsu.edu
Phone
(850) 644-5752
Fax
(850) 644-0867
Address
1800 E. Paul Dirac Dr.
Tallahassee , FL 32310-3706
Building
NHMFL FSU
Educational Background
Master's degree, Massachussetts Institute of Technology, 1989
Measured the AC loss time constants of multifilamentary Nb3Al superconducting wires at the Japan Atomic Energy Research Institute (JAERI).
Bachelor's degree, Pennsylvania State University, 1987
Research Interests
Superconducting magnets and cryogenic systems.
Professional Experience
Worked on the engineering design, fabrication, installation and test of the United States Demonstration Poloidal Coil (US-DPC). The US-DPC was a prototype ohmic heating coil for a tokamak fusion reactor funded by the Department of Energy. The coil used Nb3Sn superconducting wire and Incoloy 908 cable-in-conduit conductor (CICC) technology. The US-DPC was built by the Massachussetts Institute of Technology and installed and tested at the JAERI.
Worked on the 45 Tesla Hybrid magnet outsert coils which also used CICC technology this time with modified 316LN conduit material. The 45 Tesla Hybrid is presently installed at the National High Magnetic Field Laboratory (NHMFL).
Worked on the 900 MHz Nuclear Magnetic Resonance (NMR) magnet system to be installed at the NHMFL.
Publications and Scientific Activities
Loading Recent…
Loading Publications…
Loading Books…
Loading Grants…
Loading Presentations…
Loading Theses…
Loading Products…
Loading Disseminations…