MS&T Staff
Key Contacts
Contact Mark Bird for strategic new initiatives.
Components & Materials Testing: Bob Walsh
Contact Bob Walsh to use MS&T's facilities to test magnet components or materials.
CICC Magnet Development: I. R. Dixon
Contact Iain Dixon to discuss potential magnet projects involving Cable-In-Conduit Conductors.
Resistive Magnet Development: Jack Toth
Contact Jack Toth to discuss potential resistive magnet projects.
All Personnel
Senior Personnel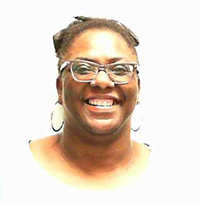 Associate Professor

Magnet Science & Technology, Scientific Staff


Tallahassee , FL 32310-3706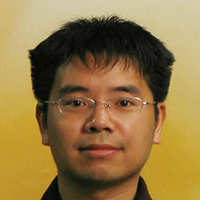 Research Faculty II

Magnet Science & Technology, Scientific Staff

Phone: (850) 645-1455

Fax: (850) 644-0867

1800 E. Paul Dirac Dr.
Tallahassee , FL 32310-3706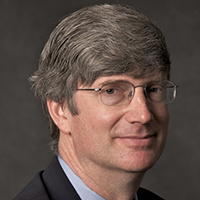 Director, Magnet Science & Technology

Magnet Science & Technology, Administration

Phone: (850) 644-7789

Fax: (850) 644-0867

1800 E. Paul Dirac Dr.
Tallahassee , FL 32310-3706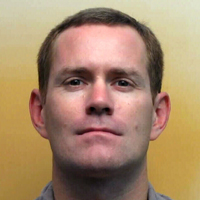 Research Faculty III

Magnet Science & Technology, Scientific Staff

Phone: (850) 644-7653

Fax: (850) 644-0867

1800 E. Paul Dirac Dr.
Tallahassee , FL 32310-3706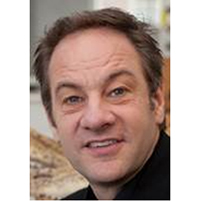 Biology Professor

Magnet Science & Technology, Scientific Staff

Phone: (850) 645-4991

1800 E. Paul Dirac Dr.
Tallahassee , FL 32310-3706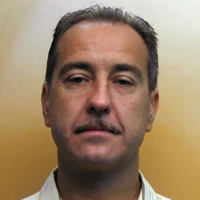 Research Faculty III

Magnet Science & Technology, Scientific Staff

Phone: (850) 645-4906

Fax: (850) 644-0867

1800 E. Paul Dirac Dr.
Tallahassee , FL 32310-3706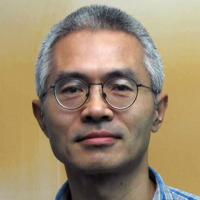 Research Faculty III

Magnet Science & Technology, Scientific Staff

Phone: (850) 644-6746

Fax: (850) 644-0867

1800 E. Paul Dirac Dr.
Tallahassee , FL 32310-3706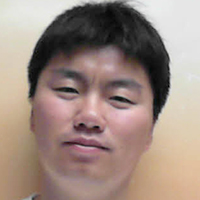 Research Faculty I

Magnet Science & Technology, Scientific Staff

Phone: (850) 694-0049

Fax: (850) 694-0049

2031 E. Paul Dirac Dr.
Tallahassee , FL 32310-3706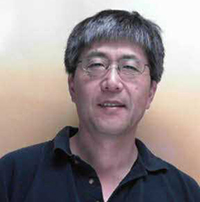 Research Faculty III

Magnet Science & Technology, Scientific Staff

Phone: (850) 644-1678

Fax: (850) 644-0867

1800 E. Paul Dirac Dr.
Tallahassee , FL 32310-3706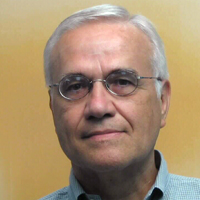 Research Faculty III

Magnet Science & Technology, Scientific Staff

Phone: (850) 566-0566

Fax: (850) 644-0867

1800 E. Paul Dirac Dr.
Tallahassee , FL 32310-3706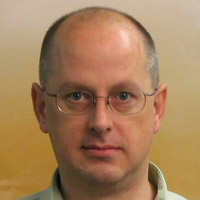 Sr. Research Associate

Magnet Science & Technology, Scientific Staff

Phone: (850) 644-1623

Fax: (850) 644-0311

1800 E. Paul Dirac Dr.
Tallahassee , FL 32310-3706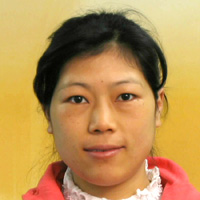 Associate In Research

Magnet Science & Technology, Scientific Staff

Phone: (850) 644-8549

Fax: (850) 644-0867

1800 E. Paul Dirac Dr.
Tallahassee , FL 32310-3706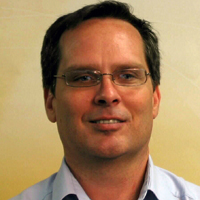 Sr. Research Associate

Magnet Science & Technology, Scientific Staff

Phone: (850) 644-5752

Fax: (850) 644-0867

1800 E. Paul Dirac Dr.
Tallahassee , FL 32310-3706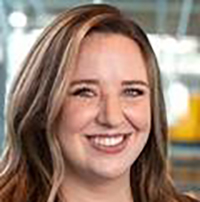 Assistant in Industrial and Manufacturing Engineering

Magnet Science & Technology, Scientific Staff

Phone: (850) 645-8992

1800 E. Paul Dirac Dr.
Tallahassee , FL 32310-3706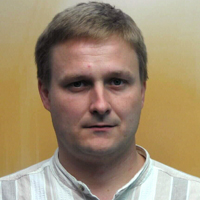 Research Faculty III, Resistive Magnet Program Leader

Magnet Science & Technology, Scientific Staff

Phone: (850) 644-0854

Fax: (850) 644-0867

1800 E. Paul Dirac Dr.
Tallahassee , FL 32310-3706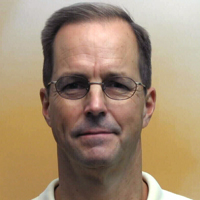 Emeritus Professor

Magnet Science & Technology, Scientific Staff

Phone: (850) 644-0566

1800 E. Paul Dirac Dr.
Tallahassee , FL 32310-3706
Sr. Research Associate

Magnet Science & Technology, Scientific Staff

Phone: (850) 644-5088

Fax: (850) 644-0867

1800 E. Paul Dirac Dr.
Tallahassee , FL 32310-3706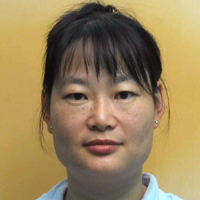 Research Faculty III

Magnet Science & Technology, Scientific Staff

Phone: (850) 644-1529

Fax: (850) 644-0867

1800 E. Paul Dirac Dr.
Tallahassee , FL 32310-3706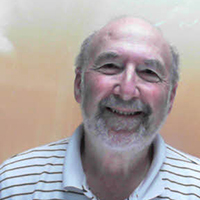 Visiting Scientist/Researcher

Magnet Science & Technology, Scientific Staff

Phone: (850) 644-5109

1800 E. Paul Dirac Dr.
Tallahassee , FL 32310-3706
Visiting Research Faculty III

Magnet Science & Technology, Scientific Staff

Phone: (850) 644-3980

1800 E. Paul Dirac Dr.
Tallahassee , FL 32310-3706
Postdoc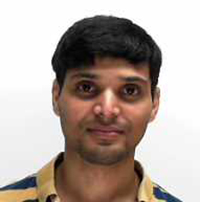 Postdoctoral Associate

Magnet Science & Technology, Engineering


Tallahassee , FL 32310-3706
Postdoctoral Associate

Magnet Science & Technology, Scientific Staff

Phone: (517) 802-8691

1800 E. Paul Dirac Dr.
Tallahassee , FL 32310-3706
Other Professional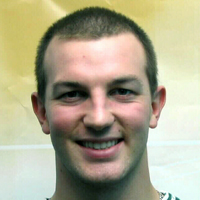 Mechanical Engineering & Design Group Lead

Magnet Science & Technology, Engineering

Phone: (850) 644-4731

Fax: (850) 644-0867

1800 E. Paul Dirac Dr.
Tallahassee , FL 32310-3706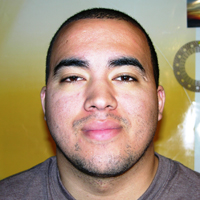 Research Engineer

Magnet Science & Technology, Technical Support

Phone: (850) 644-2397

1800 E. Paul Dirac Dr.
Tallahassee , FL 32310-3706
Engineer

Magnet Science & Technology, Engineering

Phone: (850) 644-2728

Fax: (850) 644-0867

1800 E. Paul Dirac Dr.
Tallahassee , FL 32310-3706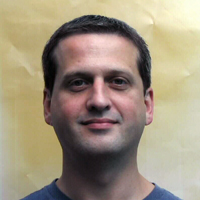 Engineer

Magnet Science & Technology, Engineering

Phone: (850) 645-5647

Fax: (850) 644-0867

1800 E. Paul Dirac Dr.
Tallahassee , FL 32310-3706
Senior Administrative Specialist

Magnet Science & Technology, Administration

Phone: (850) 6442267

Fax: (850) 6449462

1800 E. Paul Dirac Dr.
Tallahassee , FL 32310-3706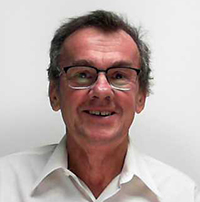 Visiting Scientist/Researcher

Magnet Science & Technology, Scientific Staff

Phone: (850) 644-4101

2031 E. Paul Dirac Dr.
Tallahassee , FL 32310-3706
Engineer

Magnet Science & Technology, Engineering

Phone: (850) 644-2053

Fax: (850) 644-0867

1800 E. Paul Dirac Dr.
Tallahassee , FL 32310-3706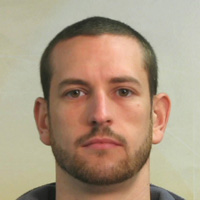 Technician

Magnet Science & Technology, Technical Support

Phone: (850) 644-2294

1800 E. Paul Dirac Dr.
Tallahassee , FL 32310-3706
Research Engineer

Magnet Science & Technology, Engineering

Phone: (850) 694-9295

1800 E. Paul Dirac Dr.
Tallahassee , FL 32310-3706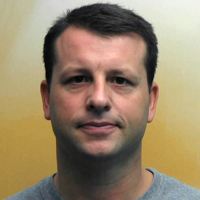 Research Engineer

Magnet Science & Technology, Engineering

Phone: (850) 644-3930

Fax: (850) 644-0867

1800 E. Paul Dirac Dr.
Tallahassee , FL 32310-3706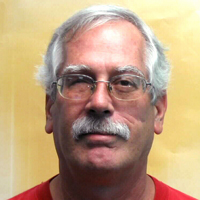 Engineer

Magnet Science & Technology, Administration

Phone: (850) 644-2031

Fax: (850) 644-0991

1800 E. Paul Dirac Dr.
Tallahassee , FL 32310-3706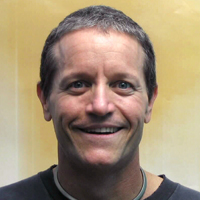 Technician

Magnet Science & Technology, Technical Support

Phone: (850) 644-5282

Fax: (850) 644-0867

1800 E. Paul Dirac Dr.
Tallahassee , FL 32310-3706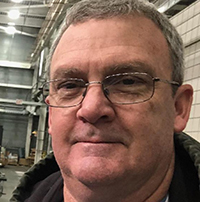 Research Engineer

Magnet Science & Technology, Technical Support

Phone: (850) 644-6990

Fax: (850) 644-0867

1800 E. Paul Dirac Dr.
Tallahassee , FL 32310-3706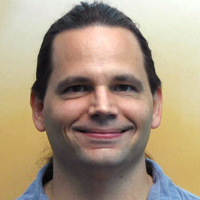 Scientific Research Specialist

Magnet Science & Technology, Engineering

Phone: (850) 644-1475

Fax: (850) 644-0867

1800 E. Paul Dirac Dr.
Tallahassee , FL 32310-3706
Research Engineer

Magnet Science & Technology, Engineering

Phone: (850) 644-1381

Fax: (850) 644-0867

1800 E. Paul Dirac Dr.
Tallahassee , FL 32310-3710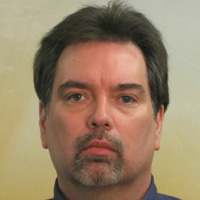 Research Engineer

Magnet Science & Technology, Engineering

Phone: (850) 644-1153

Fax: (850) 644-0867

1800 E. Paul Dirac Dr.
Tallahassee , FL 32310-3706
Graduate Student
Research Assistant

Magnet Science & Technology, Scientific Staff

Phone: (850) 644-4304

1800 E. Paul Dirac Dr.
Tallahassee , FL 32310-3706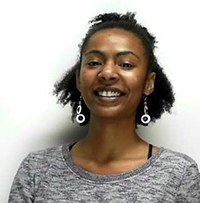 Graduate Research Assistant

Magnet Science & Technology, Scientific Staff


Tallahassee , FL 32310-3706
Research Assistant

Magnet Science & Technology, Scientific Staff

Phone: (850) 644-4304

1800 E. Paul Dirac Dr.
Tallahassee , FL 32310-3706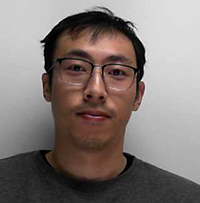 Graduate Research Assistant

Magnet Science & Technology, Scientific Staff


Tallahassee , FL 32310-3706
Graduate Research Assistant

Magnet Science & Technology, Scientific Staff


Tallahassee , FL 32310-3706
Research Assistant

Magnet Science & Technology, Scientific Staff

Phone: (850) 644-4304

1800 E. Paul Dirac Dr.
Tallahassee , FL 32310-3706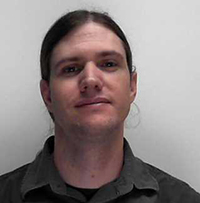 Research Assistant

Magnet Science & Technology, Scientific Staff

Phone: (850) 644-4304

1800 E. Paul Dirac Dr.
Tallahassee , FL 32310-3706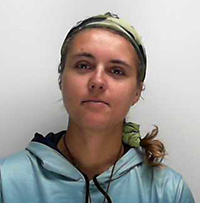 Graduate Research Assistant

Magnet Science & Technology, Scientific Staff


Tallahassee , FL 32310-3706
Graduate Research Assistant

Magnet Science & Technology, Scientific Staff

Phone: (850) 644-4304

1800 E. Paul Dirac Dr.
Tallahassee , FL 32310-3706
Graduate Research Assistant

Magnet Science & Technology, Technical Support


Tallahassee , FL 32310-3706
Laboratory Assistant / Technician

Magnet Science & Technology, Scientific Staff


Tallahassee , FL 32310-3706
Laboratory Assistant / Technician

Magnet Science & Technology, Scientific Staff

Phone: (850) 644-1529

1800 E. Paul Dirac Dr.
Tallahassee , FL 32310-3706
Graduate Research Assistant

Magnet Science & Technology, Scientific Staff


Tallahassee , FL 32310-3706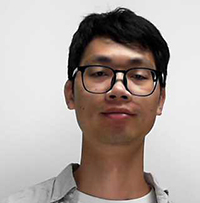 Laboratory Assistant / Technician

Magnet Science & Technology, Scientific Staff


Tallahassee , FL 32310-3706
Undergraduate Student
Research Assistant

Magnet Science & Technology, Scientific Staff

Phone: (850) 644-1381

1800 E. Paul Dirac Dr.
Tallahassee , FL 32310-3706
Support Staff - Technical/Managerial
Research Assistant

Magnet Science & Technology, Technical Support


Tallahassee , FL 32310-3706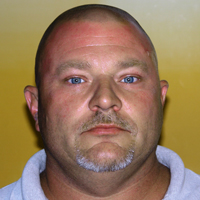 Maintenance Mechanic

Magnet Science & Technology, Engineering

Phone: (850) 644-1185

Fax: (850) 644-3596

1800 E. Paul Dirac Dr.
Tallahassee , FL 32310-3706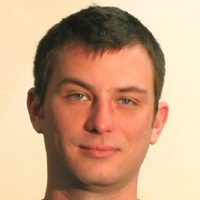 Research Engineer

Magnet Science & Technology, Technical Support

Phone: (850) 644-2397

Fax: (850) 645-7598

1800 E. Paul Dirac Dr.
Tallahassee , FL 32310-3706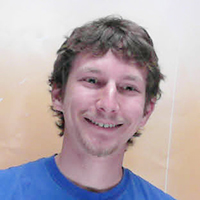 Research Engineer

Magnet Science & Technology, Technical Support

Phone: (850) 508-2734

Fax: (850) 644-0867

1800 E. Paul Dirac Dr.
Tallahassee , FL 32310-3706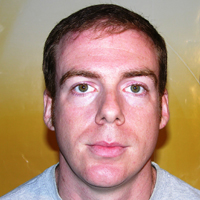 Welder/Technician

Magnet Science & Technology, Technical Support

Phone: (850) 644-2397

Fax: (850) 644-0867

1800 E. Paul Dirac Dr.
Tallahassee , FL 32310-3706
Microscopist

Magnet Science & Technology, Scientific Staff


Tallahassee , FL 32310-3706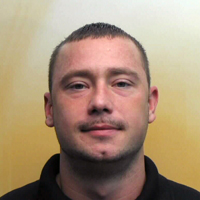 Research Engineer

Magnet Science & Technology, Engineering

Phone: (850) 644-4523

Fax: (850) 644-0867

1800 E. Paul Dirac Dr.
Tallahassee , FL 32310-3706