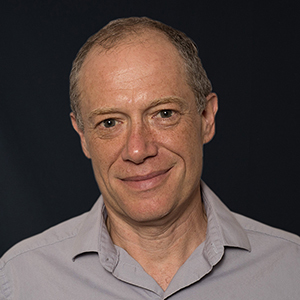 Chief Scientist in Chemistry and Biology
Frydman studied at the University of Buenos Aires in Argentina, where he earned a bachelor's of science in chemistry (1986) as well as a Ph.D. in physical chemistry (1990).
In addition to his work as the MagLab's chief scientist in chemistry and biology, Frydman serves as professor and head at the Department of Chemical and Biological Physics at the Weizmann Institute of Sciences.
Frydman has earned numerous science accolades over the course of his career. These include: Tianjuan Wang Lecturer, Chinese Academy of Sciences (2014), Russell Varian Prize (2013), Sir Paul T. Callaghan Lecturer, ISMAR (2013), Outstanding Immigrant Scientist, State of Israel (2010), Advanced Grant Awardee, European Research Council (2010), Honorary Member, NMR Society of India (2010), Kimmel Award, Weizmann Institute (2009), Fellow, International Society of Magnetic Resonance (2008), Vaughan Lecturer, Rocky Mountains Conference (2006), Arthur D. Little Lecturer, MIT (2006), Sir Peter Mansfield Senior Visiting Fellow, University of Nottingham (2005), Israel Chemical Society Young Investigator Award (2005), Chemistry Awardee, Weizmann Institute Scientific Council (2004), Laukien Prize (2000), Alfred P. Sloan Fellow (1997), University of Illinois Scholar (1996), Beckman Young Investigator (1996), Camille Dreyfus Teacher-Scholar (1996), CAREER Awardee, US NSF (1995), Camille and Henry Dreyfus New Faculty Awardee (1992) and Graduate Research Fellow, National Research Council of Argentina (1986).
In addition to science, Frydman's interests include history, as well as hiking, running or biking in the company of family and friends.
See publications.
Email: Lucio Frydman
Photo credit: Stephen Bilenky